Quest is a 15hh 2004 registered National Show Horse (Arabian x Saddlebred) that I pulled from a NJ feedlot auction on August 22, 2014. I had been in the market for an endurance prospect for a couple months though I did not plan to get my first horse sight unseen without a test ride or PPE. The auction volunteers only had three pictures of her and provided bare basic information (age, height, general disposition) but call it fate or instinct, something just told me she was meant to be mine. A phone call and $600 later, Hip #62 was mine.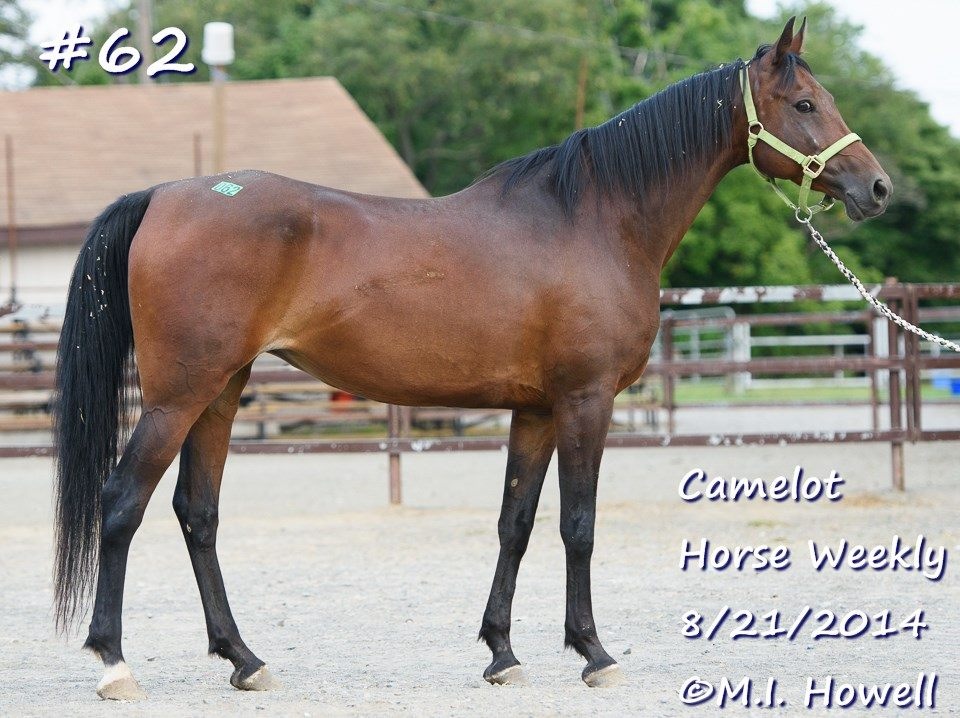 Quest spent three weeks in quarantine before she came home on September 16. She was a fireball of energy streaking around the round pen upon arrival. When I began to handle her, it became quickly apparent that she had been worked with in the past on the ground and undersaddle but months (maybe years) of inconsistent handling created quite a few insecurities and she got pushy on the ground if anxious. Our first month together was spent reviewing groundwork and building our relationship before I ever set foot in the stirrup. We went for our first arena ride on October 8, 2014 and two weeks later we did our first trail ride together accompanied by two other riders.
I knew very little about Quest's history apart from was gathered from the auction papers but in May 2016, I managed to get ahold of her first owner who also had Quest's mother and full brother. Quest spent the first two years of her life with the lady until she was sold to a western pleasure trainer in Florida. The trainer was unable to tell me much about Quest but did verify he had worked and shown her a couple times.
It is still a mystery how Quest ended up at a New Jersey horse auction. During the first 10 years of her life, she has had at least 4 different documented owners before me. I'll probably never really quite know what they did with her and what happened during that time. What I do know is that she was just another great horse that ended up at auction no fault of her own and just needed a chance to show what she was capable of and a job that she enjoyed doing.
Personality wise, Quest can be rather aloof most of the time but she does have her sweet moments. She loves getting her face and forehead brushed and lowers her head nicely for me to reach everywhere to brush. Her honest personality makes her great for showing my non-riding family and friends the basics of riding in the arena but the trail is where she really comes alive. We are still learning and growing together, still rough around the edges and probably will always be..but we seem be just right for each other!