Whew. I've been out of town for work and just got back from a vacation....So much to catch everyone up on but most importantly I got great news from the vet about Quest's suspensory.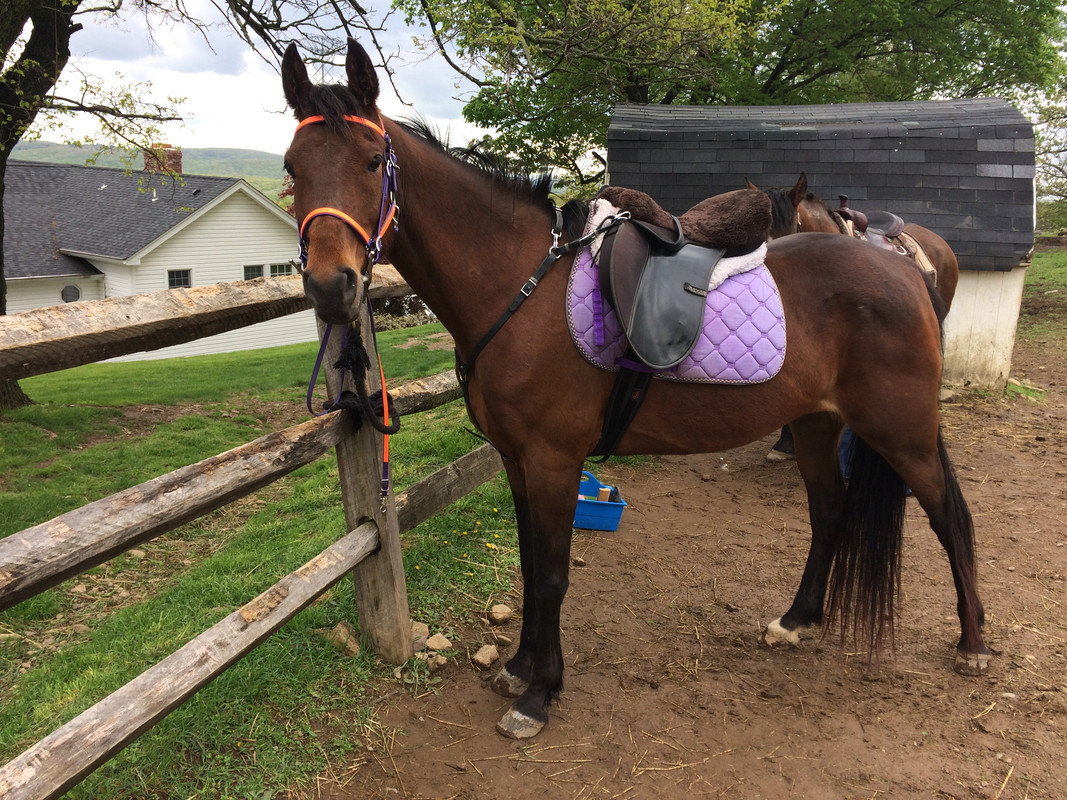 The vet was scheduled to come out mid afternoon for spring shots so A and I made plans around the appointment. The skies were gray and with scattered rain showers so we moved the horses into the lower barn with cross ties for a thorough grooming session. I also took advantage of the wetter weather conditions to also touch-up trim Quest's feet.
There was still quite a bit of time left over after grooming so we got the horses tacked up and headed out for a ride. I had recently discovered a new area to explore for conditioning and wanted to check it out. Since we had A and Mel along with us, I didn't boot Quest for speed work over gravel and we took it easy with 75% walk and 25% easy trot bursts on pavement.
There were SO many things to spook at on the new trails through neighborhoods, the worst one was a life-size horse lawn ornament. It didn't help that the statue was posed in a super intimidating manner looking like it was ready to charge towards the road. Both Quest and Mel did not enjoy that at all and it took some effort to tiptoe them around the scary horse. Fortunately a couple miles later, we finally arrived at our goal for the day.
The trails on the left looked super inviting but we were on a tight schedule to meet the vet and had to turn around for home. I admit I was immensely disappointed lol but we'll definitely be back again to explore. Quest also took opportunity of the quick rest stop to relieve herself. Good mare! She's always been good about that on the trail which is one less worry for me.
We made great time going home and arrived 30 minutes before the vet was scheduled to arrive, plenty of time to untack and cold hose Quest's legs. The vet ended up running late so mareface got her dinner too. A group of us at the barn signed up together to share the call fee so there was a good ol' fashioned grazing party afterwards until the vet finally showed up.
Vet D was new to us but she seemed kind and soft spoken. After the shots and blood draw, I mentioned the suspensory rehab and asked if she could take a quick look. I watched with bated breath and after what felt like an eternity, Vet D declared Quest totally fine and 100% sound!! There was scar tissue (I asked her to point it out to me so I could feel it too) were the injury was but it's an non-issue.
I had known in my gut that Quest was fine but hearing a vet officially say that my horse made a full recovery has done much good to my heart and confidence. While I am still sad that we lost an entire season of competition last year, this ordeal has taught me much and I've hopefully become a better equestrian and horse owner in the process. It was a unpleasant and difficult situation that forced me to become hyper-aware of my horse's well being and take it upon myself to learn everything I can to keep her sound, happy, and healthy for as long as possible.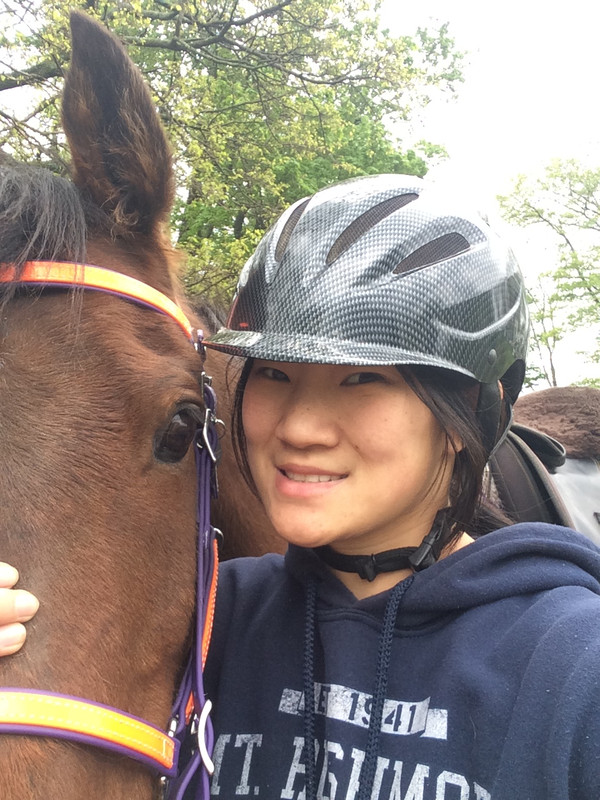 I'm sure there will be plenty more difficulties along the way, but hopefully things are on the upswing for now. We'll take each day as it comes and steadily make our way towards the bigger goal.