I can't believe we are pretty much halfway through February already, wow.
Things are continuing to go well on the mareface front and we have been getting in rides whenever the weather allows it. My area got hit with snow and then a quick warm-freezing temperature cycle that caused a lot of ice to stay around for several weeks.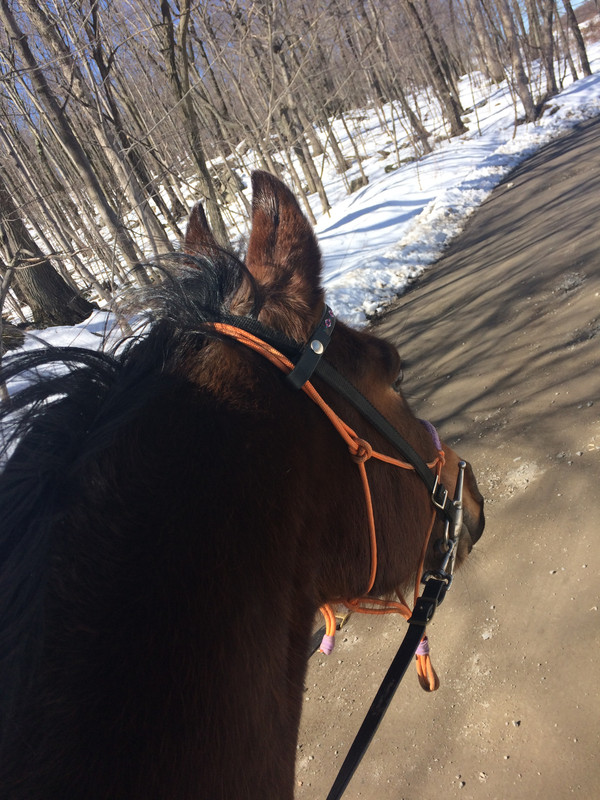 It's these instances I'm even more glad that Quest is pasture boarded because she would probably lose her mind being cooped up in a stall for that long. Despite the cold, she's been keeping her weight well though and is still happy and sassy as ever. I've got some exciting plans coming up for us in the spring. Hopefully Quest will stay sound this year for us to actually have some fun.
As for other, somewhat horse-related news...Ever since
the mounted archery clinic
almost a year ago, I've been looking for a range to practice on my own. It took some digging around but I actually managed to find a place that was local to me and got to shoot this past weekend!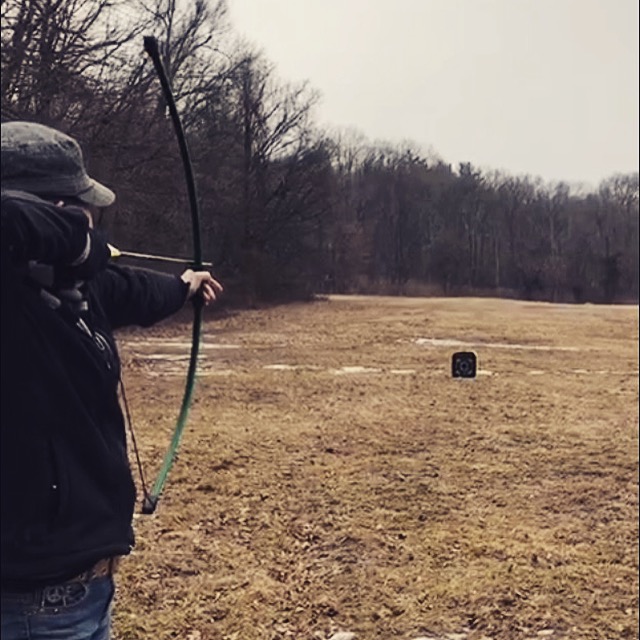 The weather finally warmed up enough (aka it wasn't below freezing lol) so the bf and I loaded up my gear and headed out for a quick session. I finally got to try out the bow I bought and it worked just fine. I do have a feeling I might eventually need something with a bit more power if I want to work shooting at distance though. I started with 10 yards, gradually moving out to 20 yards to finish and really had to draw back for that power.
Despite a year of not shooting though, my accuracy was actually decent from the get go. My form was okay but I do see places for improvement and thanks to photos and video taken by the bf, I know what I need to adjust for next time. Still ever the beginner but I'm excited to finally have a place to practice!