A few weekends ago, we did a barn trip out as a family of three for the first time!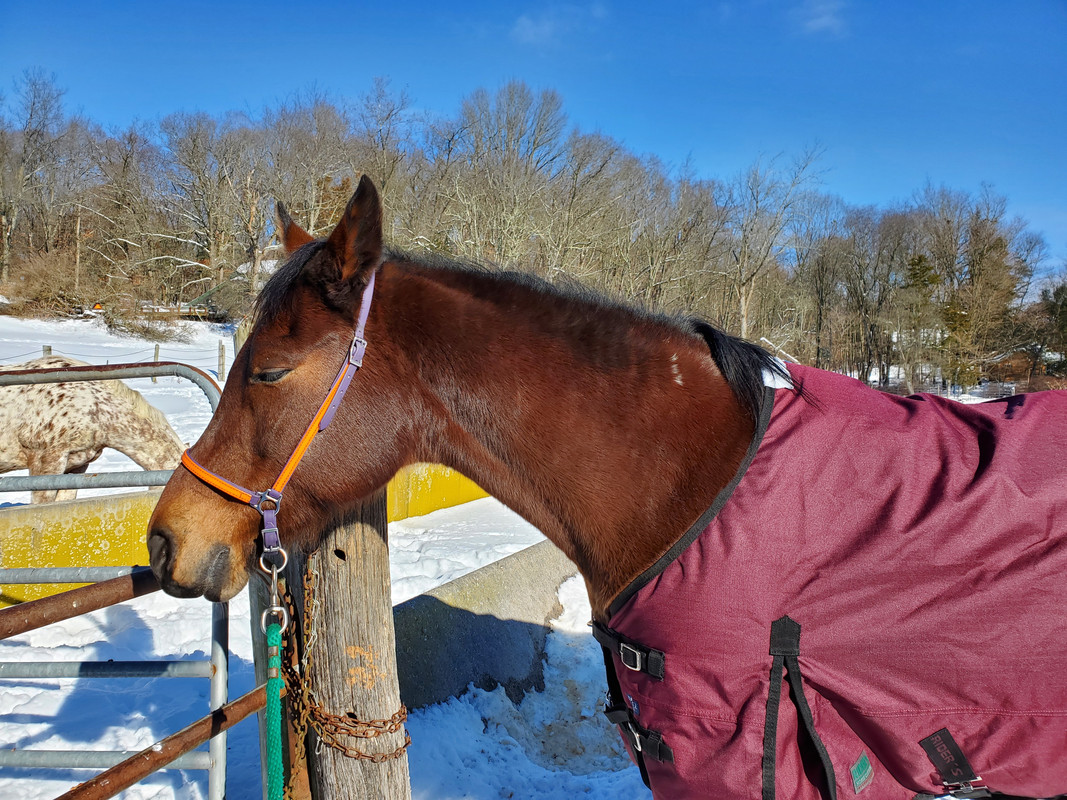 C was super during the drive (lots of sleeping) and woke up briefly to check out his new surroundings. W stayed in the car with the little guy while I went out to the pasture to go fetch Quest.
During the winter months, the upper pastures are closed to the main herd so thankfully I didn't have to slog through a ton of snow-laden terrain in order to get mareface. I was also still technically on medical leave and have been trying to be good about not overextending myself so I could heal...and get back to riding sooner!
I found Quest dozing happily in the morning sun with a nice fluffy winter coat going on. After doing my usual look over (cleaned/checked feet and ran hands all over), I did a quick grooming session before leading mareface over to the fence for the highly anticipated meeting. With C still a newborn, we made sure to bundle him up for the outdoors. The temperature difference in the pasture vs at home is big enough so we played it safe with winter wear. Poor kid's jacket was super oversized but at least he was warm haha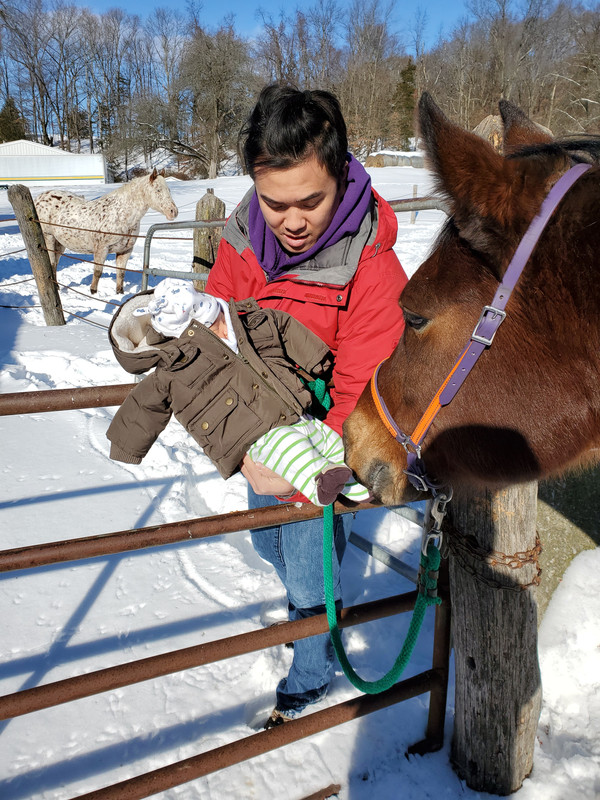 As expected, Quest was just amazing. Always ears up, she was quietly inquisitive, gentle, and seemed to "check in" with me from time to time. There was lots of praise for her and we made sure to snag plenty of photos together.
I wanted to stay at the barn longer but the weather was pretty cold and I didn't want to risk C getting sick. Good news though is that as of last week, I had my final post-op appointment and got full medical clearance from my health care providers so saddle time will be happening.
With winter in full swing and a baby in tow, it might be a bit hard to get in those focused rides that I was used to doing but all in good time!