Quest got her teeth floated yesterday. The barn has a dentist come out twice a year but my friend C opted to get someone of her own choice to do her gelding since it lined up better with their show season schedule and as a certified vet tech, she is able to assist and watch the procedure instead of paying extra for an assistant.
Quest wasn't having any problem eating or any issues with the bit but since I knew absolutely nothing about her health history I felt it was more prudent (and the responsible thing to do) to get someone to at least take a look.
The main barn dentist had left the week before Quest arrived and he wouldn't be back until the spring. C told me about the visit a couple weeks ago and asked if I wanted to sign on. Plus we could split the call fee so, win-win.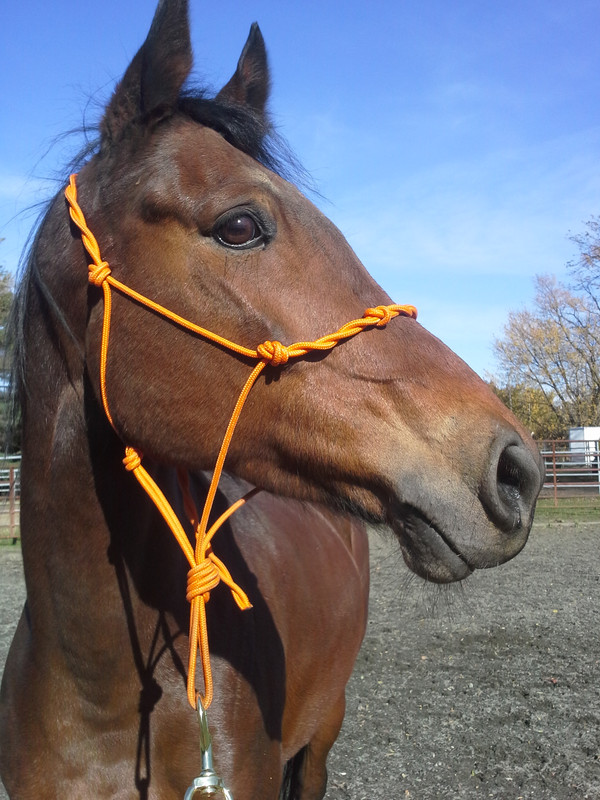 I wasn't able to be there in person because full-time job, but C was awesome enough to fill me in on the details. The dentist was confirmed that Quest is definitely 9-10 years old (she had registered papers so no huge surprise there, but still). She's got soft teeth so no huge work was needed when floating. She has had her teeth done before but not in about 2-3 years so it was a VERY good thing I got them done yesterday. (And she apparently doesn't need a ton of tranq to relax which is nice, no small elephants here.)

This little tidbit of information is useful in helping me piece together her history. Last documented evidence was a couple of video clips of Quest in a western pleasure show with big name professional trainer (Owner #1?) in 2009. Assuming that he did routine health work, this means that Quest probably made her way to Owner #2 in New Jersey in 2010-2011. If she spent 2-3 years in Owner #2's care and didn't lose her training (from what I found through stalking research, he doesn't seem to know very much about horses)…. then Quest could be one of those horses you can toss out into pasture for months/years and get right back on again. It's all speculation of course. I've contacted both owners the weekend I bought her and haven't heard a word since then.
Ugh, anyways. Naturally I gave her the night off from riding yesterday so we just lunged and did groundwork. While cleaning out feet, I noted Quest's frogs are shedding and need to be cleaned up a bit. I don't have a hoof knife yet though so I did some looking around online when I got home and the selection is enormous... I mean, seriously.
So barefoot folks- any suggestions for hoof knives based on experience? I just need something to start with!