I found my first horse, a horse I can call my very own.
As some of you may know, I've been looking at endurance prospects for quite awhile. I found a few I liked, but nothing in the end worked out. I was browsing my usual websites and links last week when this girl caught my eye.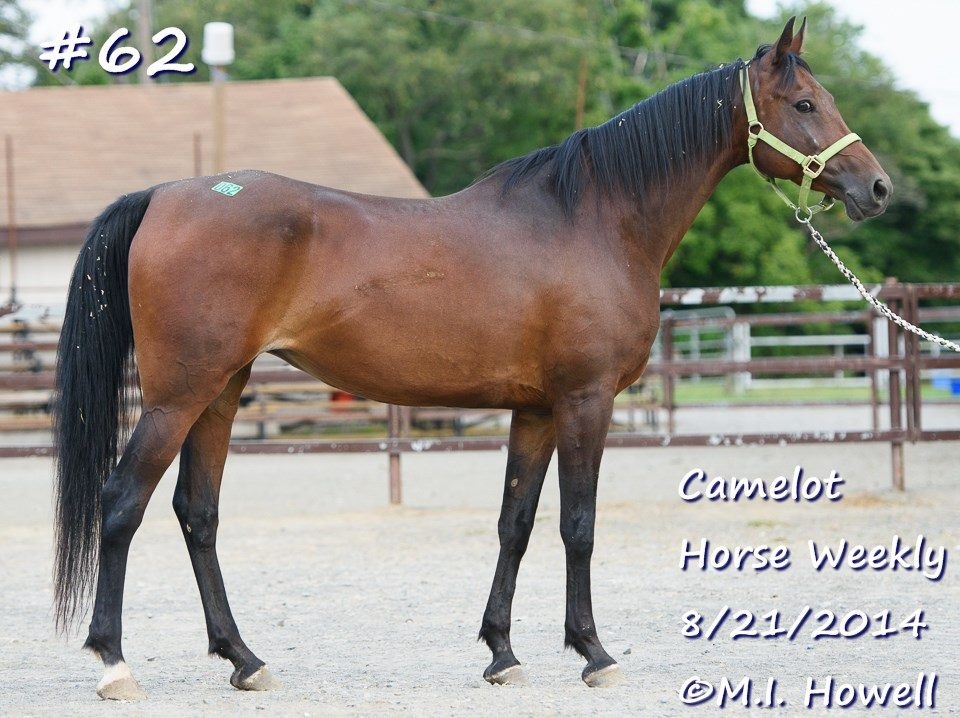 Hip #62 was a 15hh 2004 registered National Show Horse mare. The volunteers who handled her at auction could not stop raving about how awesome she was- solid W/T/C, floaty trot, and even tried a jump. She said to have been a lesson horse at one point in her life. One volunteer watched her being ridden for 20 minutes and was tempted to buy her for herself. Her temperament was friendly and her breeding impeccable with proven endurance horses that had lots of heart.
I spent a few more minutes wistfully looking at her pictures before I went to bed that evening, telling myself she sounded perfect but it wasn't prudent to buy a horse, especially my first horse, sight unseen. I had a very restless night and barely got any sleep...I just could NOT get her out of my mind. I checked the mare's ad again the next morning while at work. She still had not been sold but her page was flooded with comments from people who were interested in her. I felt like I had no chance but I needed to try so I called, the phone rang. No one picked up and the call went to voice mail. I felt my stomach drop. Trying to steady my voice, I left a message with my name and call back number asking if #62 was still available. I hung up and of course, I could not concentrate on anything work-related. My head was reeling partly at the fact that I had just worked up the nerve to purchase a horse and partly in slight panic that she could have been bought right from under my nose.
Couple minutes later my voice mail alert chimed. I hadn't received any phone calls though. Bewildered, I checked the caller id and saw it was the feedlot returning my call. I quickly called back and a lady on the other end answered. She was told me that yes #62 was still available and in fact she had just gotten off of the phone with someone else who asked about her but kept hemming and hawing and decided to think about it more. I bluntly told her that I was really nervous about buying a horse that I've never seen before but I felt like I needed to call. The lady was very understanding and took the time to answer my questions. She started working at the feedlot because that's where her own daughter found her horse. The purchase would be a leap of faith but the girls that worked with the mare really took a shine to her and she was everyone's favorite. I took a deep breath, and said "Let's do it." Five minutes later, Hip #62 was mine.
The rest of the day was a blur and flurry of activity as I called all my horse friend contacts and got set up with boarding and arranged for transportation and quarantine. The next day, the lady called me back for additional details and then she was like "Oh I forgot to tell you her name, I figured you'd might like to know."
The feedlot has rule about not letting releasing identifying information like registered names or tattoos about horses during the auction. As her new owner, I was entitled to know her registered name since she came with her papers but I had forgot to ask when I bought her. The handful of people that I had shared the news with had been helping me come up with barn names for her. I'm usually VERY good at coming up with fitting names but for some odd reason nothing came to mind when I thought of this mare. Nothing seemed to fit.
"Her name is Quest....Liberty Quest." It sounded perfect to me.