Hi and hello from TeamQuest- we're still here and all doing well.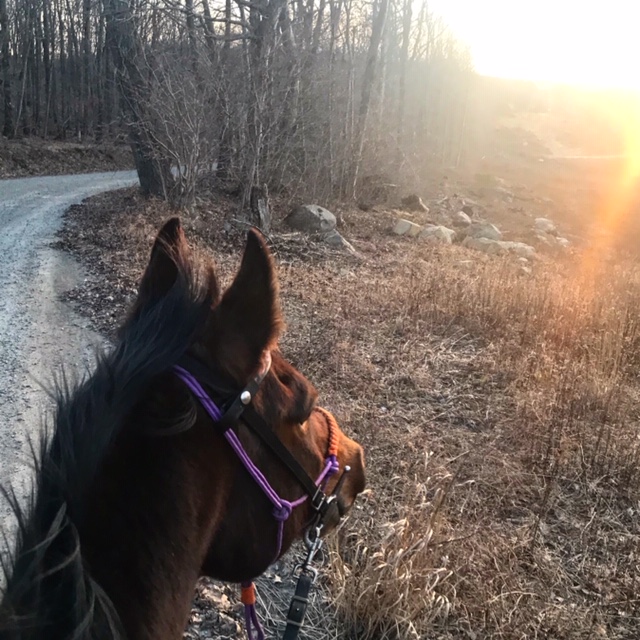 The past few months have been nothing short of sheer insanity but things turned out well...the angst, worry, and crazy stress I've been enduring during all this time since paid off and I have yet another big life-related piece of news to share with everyone: As of a month ago, I became a homeowner! It was a huge project but W and I finally closed on the house after a very tedious multi month-long ordeal.
The process occupied much of my time and free moments in between work and life but it was worth every bit of effort.
As for the mareface, Quest did great through winter this year and held her weight excellently. The barn staff have been good about keeping in touch with me from time to time and it is assuring to know that she is still thriving with the 24/7 pasture life-style.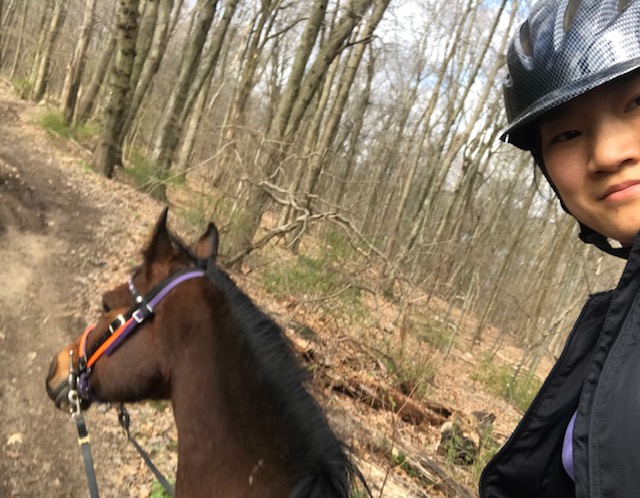 After Mel moved back to the old barn, I worried that Quest would work herself up to a frenzy from being alone but....nope. Despite being completely by her lonesome for about 2-3 weeks, mareface was completely okay with it and handled the change with no issues at all.
Quest's new pasture friend is now a pretty chestnut TB mare named Penny who came back to OF after a few years away. Back in the day when I used to work with Rori, I had ridden in a hunt pace with Penny and her owner, H. It was good to see a familiar face back at the barn again. The two girls get along well and I'm glad that Quest shares pasture just as well with a mare as she does with a gelding. Her being so versatile in terms of buddy options is definitely good to know.
With the weather finally turning for the better and the increasing daylight, we have been doing as many long trail rides as we can fit in. Quest has been nothing short of amazing and has stayed entirely sound.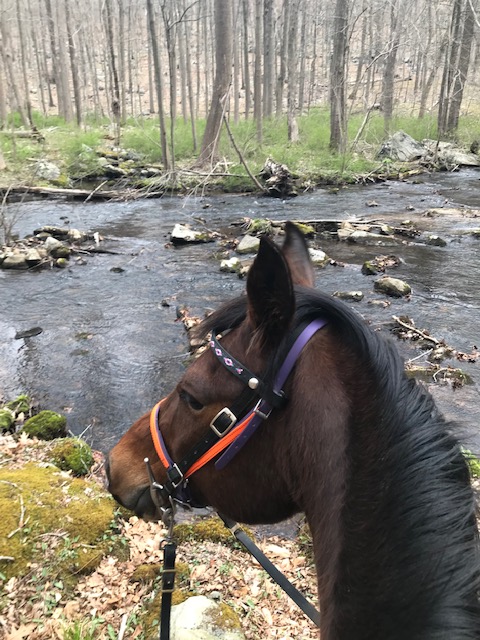 Inevitably, I have been feeling the pull to do endurance and compete again but still being limited without a proper tow vehicle. However this may soon change, I hope? I've also been giving thought to trying out mounted orienteering which may be a good medium for Quest and me to try out if we don't have the time nowadays to properly train for endurance. Or we can just go with our endurance plan but just take our time and turtle every ride lol At this point, I'm simply hoping to start our journey and don't even care about accolades- I just want happy and sound for every moment of our adventure together.