It was my birthday yesterday! I celebrated by taking the day off work for some needed for self-care and to indulge in whatever I wanted to do.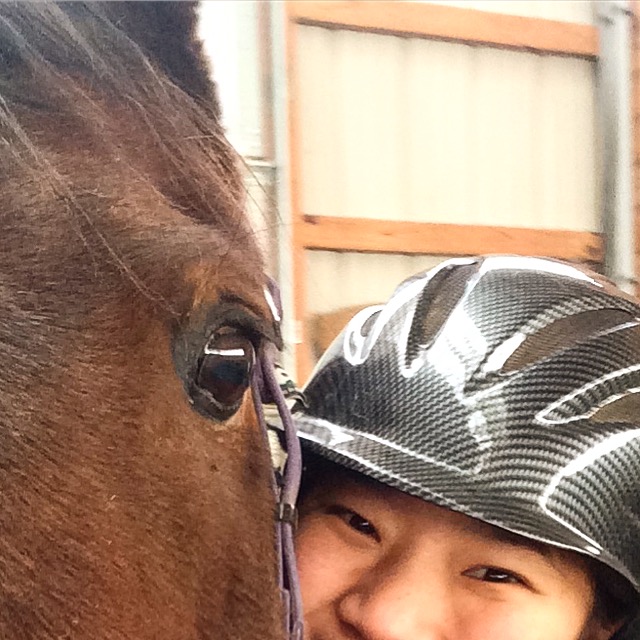 As a result, I got a very nice three-day weekend and appropriately started it off with a visit to the barn accompanied by C and W. Quest got a nice grooming session treatment and wormed. She was well behaved for everything and stood patiently. The weather here is definitely getting cooler at night so her winter fuzz was coming in strong.
A couple weeks back, the vet stopped in for follow-up visit and it was good news.
With the correct shoes now, the mareface is MUCH better. She was not getting the correct support from the previous set of shoes so now we have upgraded to fancy ones. According to the vet, it's made a significant difference so I'm glad at least something has helped.
It was tough not to get down on myself for not addressing her club foot sooner but I'm trying to be proactive about learning and self-educating. A couple months ago someone on the AERC FB page posted a question about her endurance horse with a front club foot. Reading her story and the comments helped me see that not all hope is lost for Quest and me. With proper hoofcare and management, we'll be a force to be reckoned with.
And so far things continue to go well. The shoes are working out and Quest continues to happily motor around in pasture. Hopefully in another couple months we'll be back to (slow walking) undersaddle shenanigans.