Quest turned 13 this past Friday! We didn't really get a chance to celebrate properly last year since I couldn't do a 2 hour round trip after work during the middle of the week. I planned to amend that this year but a huge summer thunderstorm rolled in that night so the mare's birthday party got pushed to the next day.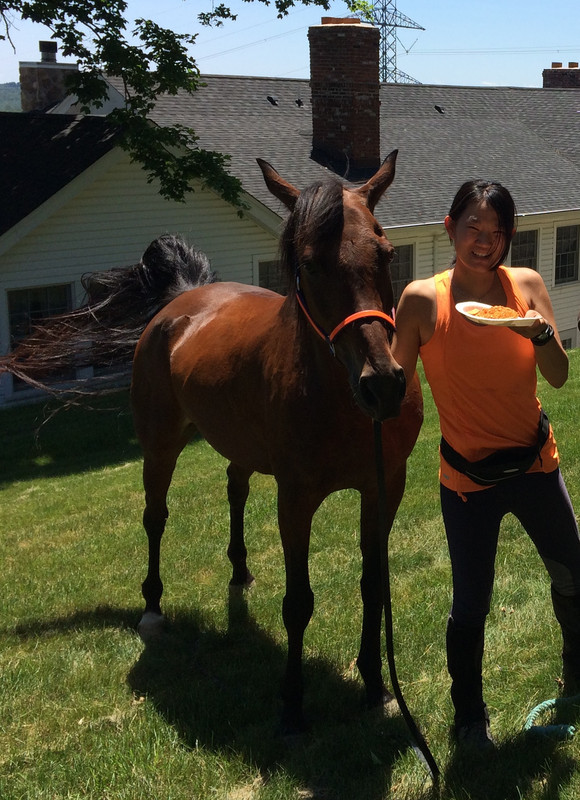 Sometimes things happen for the better though. After the stormy night, the weather cleared up and was absolutely beautiful in the morning. Instead of doing the indoor arena session I had planned, Quest and I set off on a quick easy trail ride and threw in a couple of hill sprints just for kicks because I knew mareface liked to go fast.
After our short trail ride, we picked up A and Mel from the main arena and headed down to the lower arena to play party games. We have always done barrels on Quest's birthday and this year was no exception.
Two cavaletti blocks and a jump standard served handily as the barrels. A bit ghetto but it got the job done!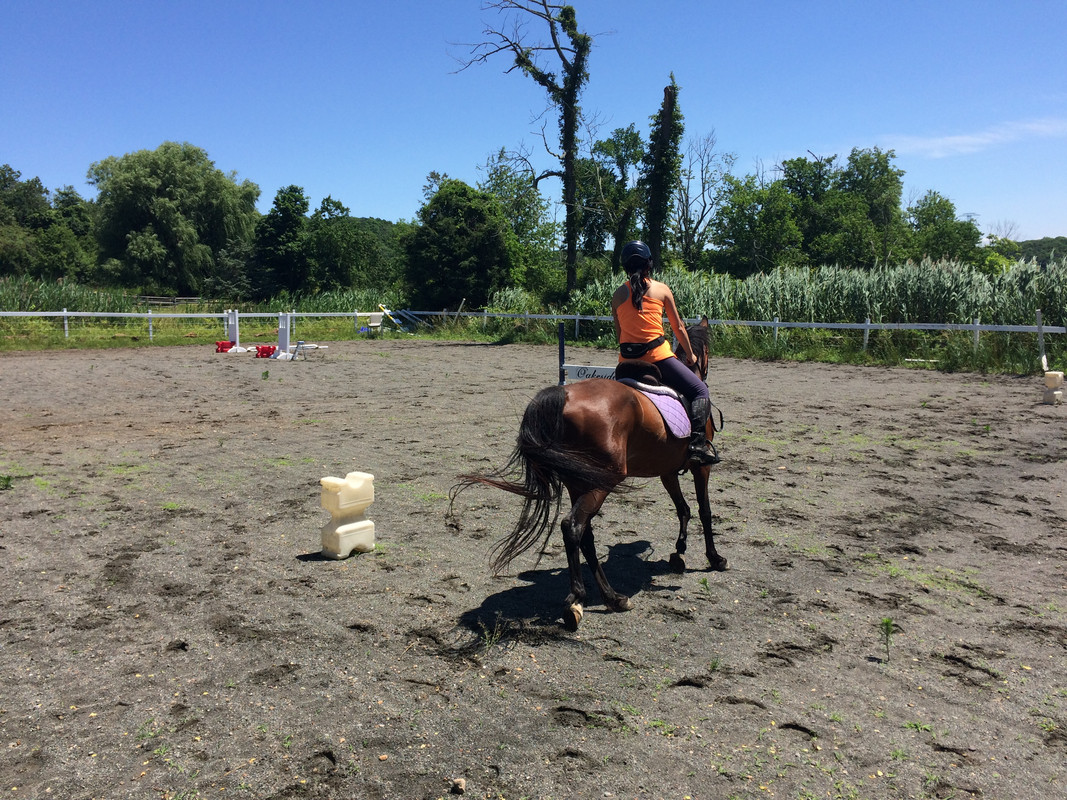 Both Quest and Mel got to run several times before we called it a day. Everyone headed back to the barn and mareface finally got her birthday cake! I whipped it up this morning before I left for the barn. I have been using the same recipe since Rori-days and it's always been a hit.
The timing of her birthday couldn't have been more perfect since this weekend is our last "vacation day". We are now T-minus 3 months to our first ever endurance event so we have to get back to training and getting that mileage in. There is so much that needs to be done before then- I'm excited yet nervous.