Ever since I did my first 25mi CTR catch ride in a borrowed treeless saddle years ago, I instantly became a huge fan and immediately got one for my distance tack setup. From the start, I've been using a Supracor saddle pad along with it my treeless saddle with zero issues. In fact, I have always gotten perfect sweat marks and never a sore back on every horse I've used my treeless saddle + Supracor pad combo with.
However I recently heard the pads weren't exactly ideal for treeless riding over time or longer distances (anything longer than 35mi/LD) due to gradual pad structural breakdown with repeated compression. To be honest, I haven't seen any issues occur after the hundreds of trail miles I put in but it felt prudent to maybe try and prevent possible issues from becoming bigger problems in the future.
I was definitely pretty gutted though since I love how easy the Supracor pad was to clean (just rinse and hang dry) and as a first-time mom with a 5mo boy, anything that can save me hours of scrubbing and cleaning is a huge win in my books. Determined to prolong the use of my pads, I started doing my research in all the endurance and trail riding groups and to my immense relief, a lot of seasoned riders provided a similar suggestion that had worked successfully for them- using a Skito Equalizer Half Pad under the saddle to provide extra spine clearance.
Unfortunately after doing some digging, the half pad was providing to be very elusive to find and it was no longer being made by the company. After getting some photos of the product, it definitely looked like something that I could try my hand making though!
For materials, the only thing I really needed to buy was some canvas fabric. I had all the other materials on hand already from previous projects.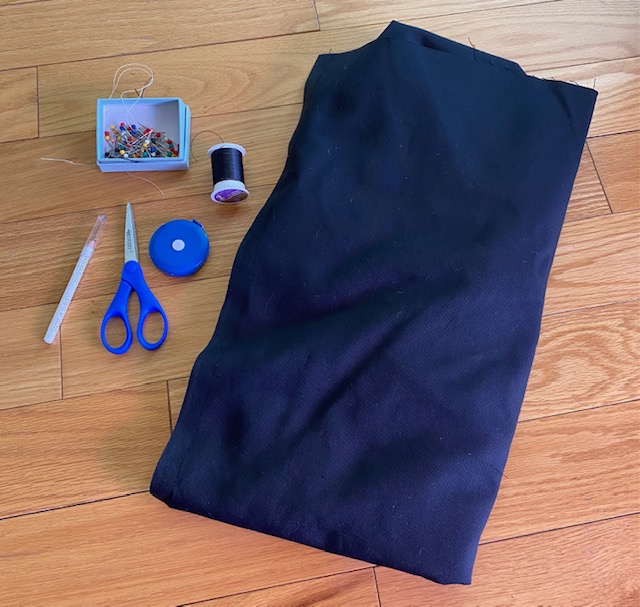 The materials I used for this project.
The only thing not pictured here is the Velcro
I created the cover pattern using a Skito shim I had and made sure to include a seam allowance and ample room on the side were the Velcro would be sewn in. I made four separate panels using the same template and sewed them all together edge to edge creating a "pocket" with an opening that would be sealed together by the Velcro.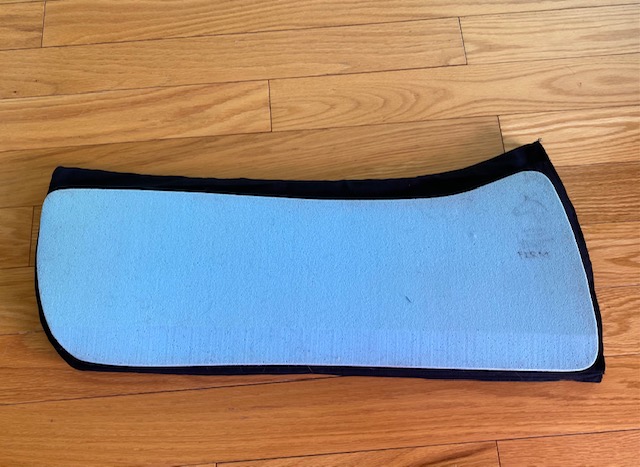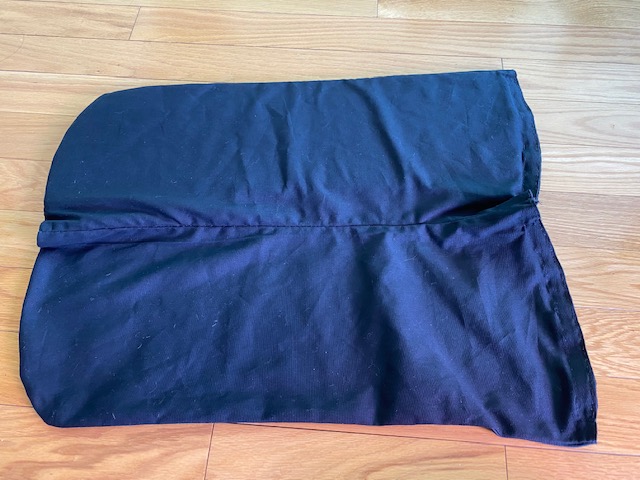 All four panels now sewn together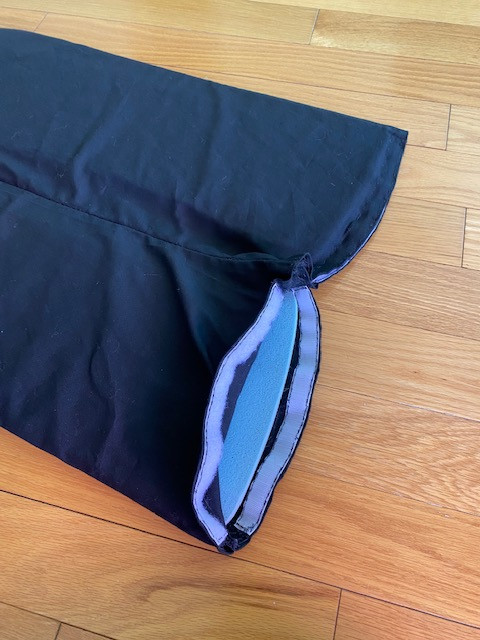 Shims inserted with sewn Velcro closures
The final step was sewing the spine with the cover right side out to separate the two shim pockets and keep them from sliding from side to side. With that done, I checked the fit against my Supracor pad and it came out pretty nice!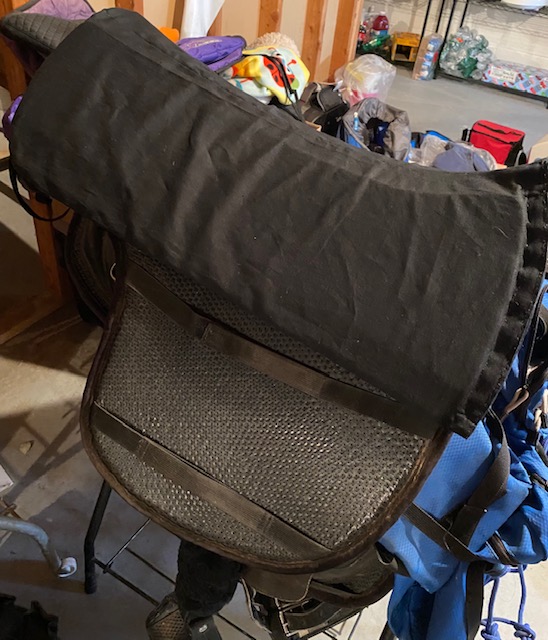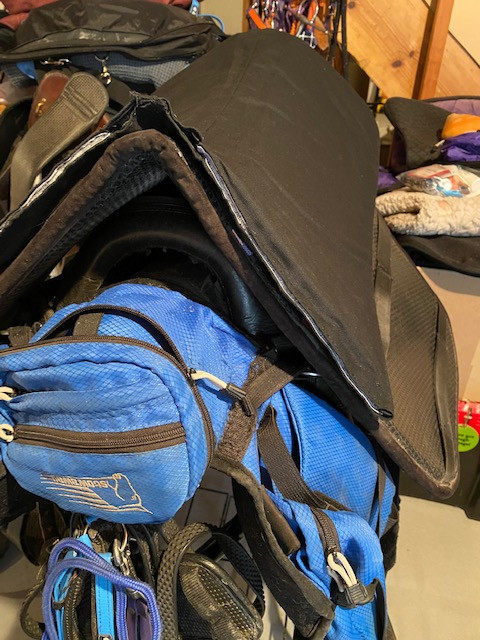 I'm planning to give the half pad a test ride with Quest the next time I'm out at the barn and will update with how things go. Hopefully everything works out and I can continue to enjoy using my Supracor pad for many more long distance miles.