This was a decision in the works since the end of last year during the long winter months when I took some time to think hard about what was best for Quest and for us. While I am still figuring out the finer details, I knew the time had come for us to return to the trails we had left nearly four years ago.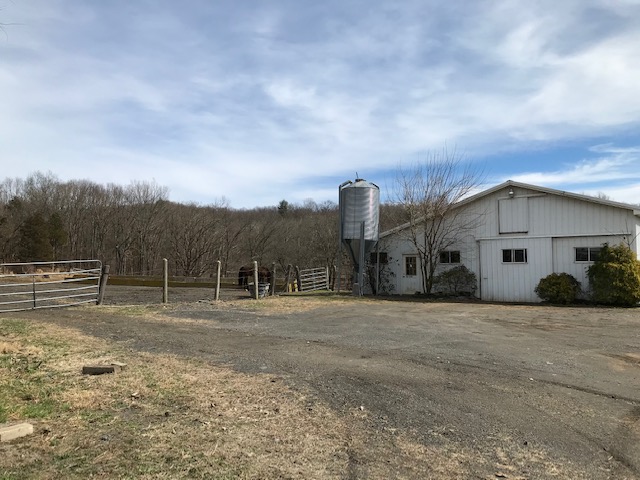 About a month ago, W and I made the 1-hour trip westward and visited a new-to-me barn. The barn is owned by a family, and owner himself gave us a tour and I felt comfortable that he had the amenities and simple necessities I was looking for: an indoor arena, trailer parking, ample pasture, good horse care, and miles of trails. The owners were kind enough to let me haul my trailer and my tack box in a weekend earlier prior to the scheduled move-in date. That trip was an adventure in itself but we made it.
This past weekend was our move-in day. I got to OF about a half hour before the owner's daughter, C, and her husband showed up with the trailer. It was a bit cold in the morning but knowing that it had been awhile since Quest had hauled, I decided to take off her sheet in case she got lathered from the ride over. The trailer was a step-up 3-horse slant gooseneck with stock styled windows covered by plexiglass. Mareface did give a wary side eye but loaded up without another hesitation (good girl!) and we were on the road in less than 5 minutes.
The drive over was uneventful though when we arrived at the barn, I could tell that Quest wanted out. I could see her legs beneath the divider before C opened it and it looked like someone had doused my horse in buckets of water. She was lathered from head to toe. Despite her immense nerves, Quest behaved for me to clip the lead line on and unloaded without running out like a deranged wild animal.
I knew she needed/wanted to move though so we walked together to the pasture barn where my tack was stored to get a cooler on and we headed into the indoor arena to chill out and dry off. Quest calmed down pretty much immediately and was soon more interested in snuffling the ground, looking for a comfy place to roll and get rid of all the dried sweat. By this point we had the entire arena to ourselves, so I took the cooler off and unclipped the lead. I totally expected Quest to jettison off on her own but instead she stuck by my side like glue haha Wherever I went, she followed. If I stopped, she did too. I eventually sat down on a mounting block in the middle of the arena and she finally found a nice place to do a thorough roll on both sides. Mareface looked much more content after that.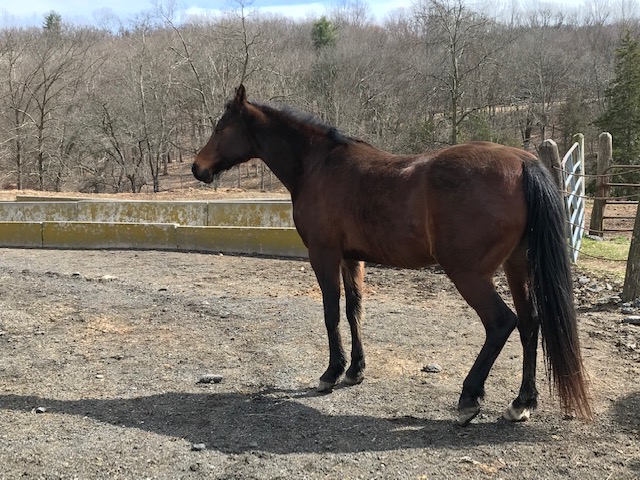 C eventually came over to take me to the office to do paperwork and asked if I wanted to put Quest in a stall temporarily. Knowing Quest, I requested if there was a turnout paddock instead and C was able to accomodate. Leaving mareface to socialize with her paddock neighbor, we wrapped up details and soon headed back out to introduce Quest to her new pasture and horse friends.
The pasture only had two other horses that day (a mare and a gelding) vs the 5-6 horses I saw a month ago which made me a bit more comfortable. The winter/drylot pasture that the horses get was absolutely enormous, not even counting the grazing pastures they have during the summer. Following C's lead, I showed Quest the perimeter, the run-in shed, feed troughs, and water. Mareface took it all in stride and the two other horses looked on blandly while I took off Quest's halter and let her say hello. The mare wasn't too happy about seeing a newcomer at first and tried to chase- Quest was quite a bit more lean and agile so she just trotted away. And that was pretty much it for drama.
I stayed for about an hour or so afterward with my packed lunch to keep an eye on things but it was very uneventful from there on out. The mare tried to assert her dominance only once again but it was very short lived- Quest just skipped away and does not pay her any extra attention at all. After mareface got in a nice roll in, I grabbed my grooming stuff and brushed her in the pasture to help her look somewhat less shaggy and wild.
I haven't gotten any emergency calls from the barn yet and this morning an update from C said Quest is doing fine- she figured out her meal spot, though not really buddy-buddy with any particular horse yet but she looks content. So here we are, new barn and back to our old trails. I'm looking forward to enjoying the more sedate pace of barn life and seeing what the future brings us.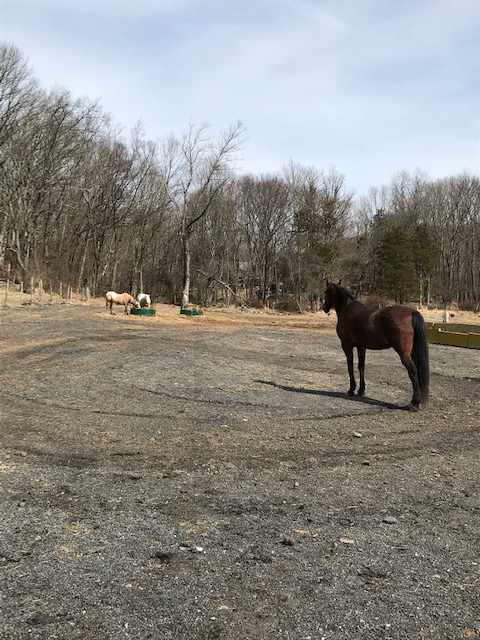 Social distancing at its finest